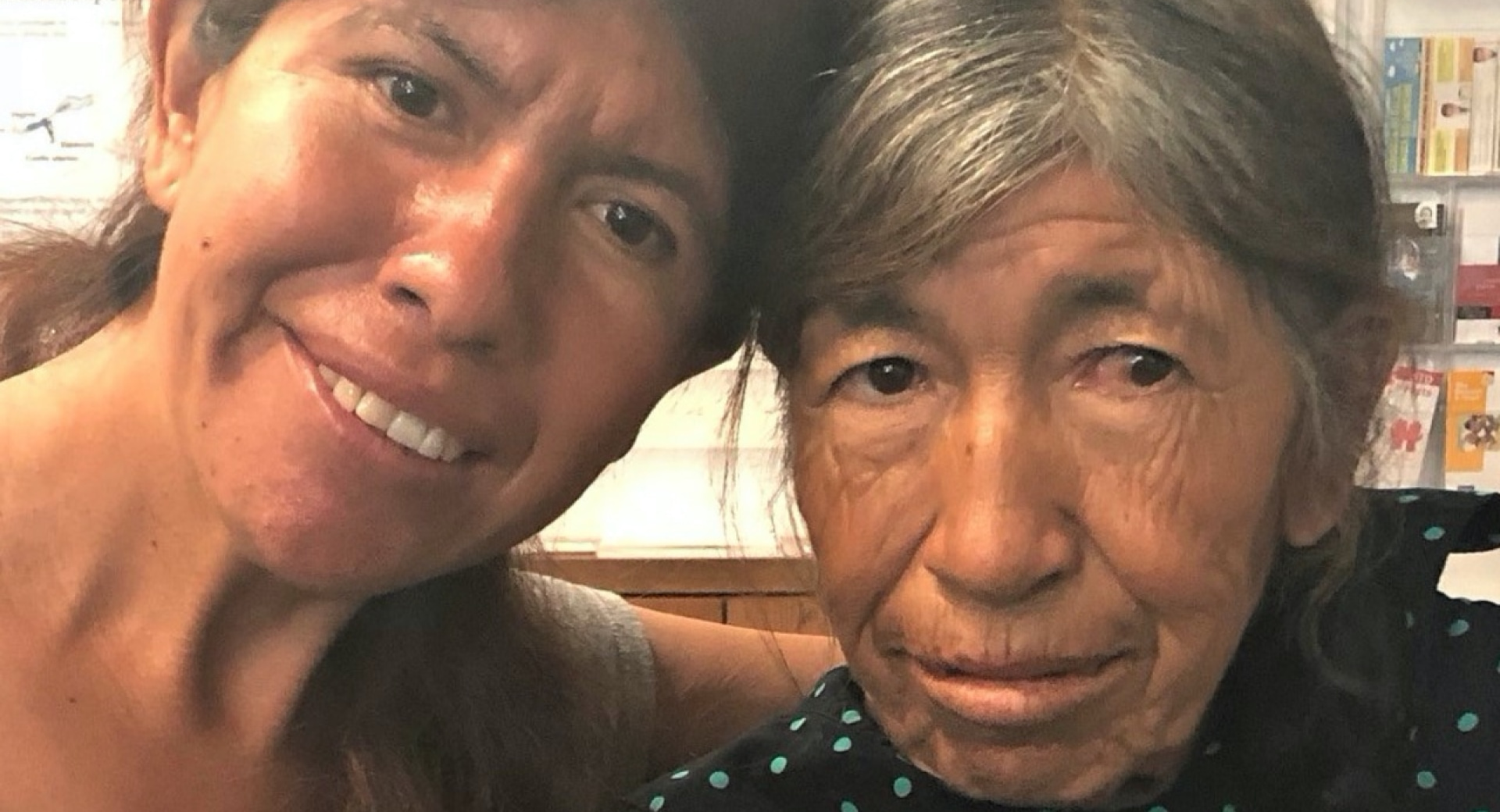 At the age of 32, Amelia, has known more pain and struggle than anyone deserves over a lifetime. She has lived through cruel abuse, rejection, homelessness, intense physical pain and persistent hunger. From a very young age, Amelia worked alongside her Mom, Elizabeth, selling whatever they could to make ends meet. And, sadly, as she grew older, her mother developed what they later learned to be epilepsy. Caregiving became an important part of her growing list of duties. She says with some regret, "I never went to school because I had to be by my mother's side.
She could not be left alone - any fall could end her life. There was no one else to care for her." For Amelia and Elizabeth, weekdays and weekends are spent collecting recyclables from the streets and selling flowers at street corners. They manage to earn enough to cover rent for a stable but rundown local garage space. With a bed, a portable stove, a shower head and a toilet, this is home. Before coming to MEND, they would scour for food in dumpsters.
But, their lives changed one September morning in 2016, when a MEND volunteer decided to approach them and mention MEND. To her surprise, being so close, they had never even heard of MEND. She took it upon herself to bring them in that same day. At the time, Amelia was suffering from a 3 year old infection in her mouth from a laceration to her gums from a trash can lid falling on her while scavenging. She was in severe pain, and unable to eat solids. She was terribly emaciated. At MEND, our priority was to get her looked at by our Dental Clinic while her mother was treated at the Medical Clinic. As we learned, this was their first encounter with medical professionals who provided them their first complete physical examinations and complete dental check-ups.
It has been two years since mother and daughter stepped into MEND and Elizabeth has not had another episode of epilepsy thanks to the care and attention of MEND's Clinic. Amelia shares, "We don't deserve any of the attention we receive at MEND." And of course, we disagree. With regular dental care and her infection gone, Amelia is smiling again. In addition to medical and dental services, Amelia and her Mom also receive a food box regularly. Our help does not stop at the Clinic and Food Bank, and we hope to continue to help this mother and daughter overcome their struggles, and begin to thrive. Thanks to generous people like you, we are able to intervene, with dignity and respect, in the lives of individuals like Amelia and Elizabeth. We are grateful for your support !