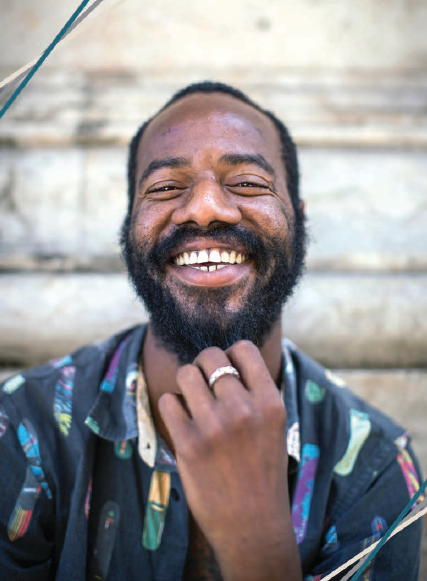 Mark was at MEND at his grandmother's recommendation: "MEND will give you a chance, despite your past," she said.
So here he was, nervously waiting to speak to someone. He needed help with finding a place to live. Recently out of jail, Mark shared that he was making do, sleeping on the floor, in his grandmother's tiny home. After the initial euphoria following his release, he was beginning to worry about what to do next. Mark was finding that a criminal record made it challenging to reintegrate into society and rebuild his life.
"Because I took a wrong turn doesn't mean I can't change direction," he said.
He talked, and we listed, about the extreme mental stress he was experiencing and the fear he had of never catching up with his contemporaries. That was a lot! Our case worker helped him co-create a plan to meet his goals. First, he applied for and received his basic ID documents, then MEND worked with another organization to find him a place to live. He was ecstatic! Now Mark is enrolled in MEND's Gateways employment services and is busy looking for work. He recently stopped by with smiles and thanks that touched our hearts. But the thanks is really for you...for your care for people like Mark. WIth you and MEND in his corner, he is rebuilding his life.